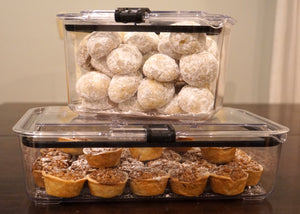 By: Annie Rosario Nothing screams the holidays to me like baking an insane amount of cookies! These Orange Hazelnut Snowball Cookies are one of the many recipes that come out of my oven during the holiday season. They are a personal family favorite and are super easy to make. We hope you enjoy them as much as we do! Ingredients: 2 cups Hazelnuts, toasted and finely chopped 2 cups unbleached all-purpose flour 1/3 cup granulated sugar Zest of ½ of one medium orange 16 tablespoon unsalted butter, softened 1 ½ tsp vanilla extract 2 cups confectioners' sugar ½ tsp salt...
---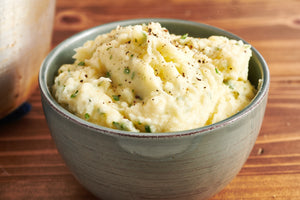 By Katie Workman Do you like your mashed potatoes smooth, or with a few lumps so that everyone know they are homemade?  Whatever your desired texture, you can get them by mashing by hand with Prepara's sturdy Flip Masher.  The head flip up so that you can store it flat - no more jammed drawers!  Plus it's dishwasher safe. And use the Herbs n' Greens Cool Tool to strip those fresh herbs from their stems in seconds – a great time saver.  No more pick off individual leaves one by one, just run the stem through the appropriately sized hole...
---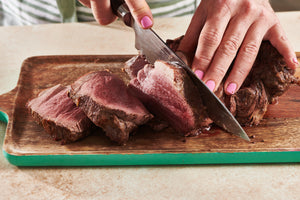 By: Katie Workman If you are looking for a luxurious main course for your family holiday dinner, then you might be treating yourself to a filet of beef. A filet of beef usually refers to the tenderloin cut, which comes from the short loin, probably the most tender cut of beef.  Roasting is one of the best ways to cook a filet of beef.  The cooking time will vary according more to the thickness of the filet than the length, or even the weight.  It is really smart to have a meat thermometer when you are cooking meat, especially an...
---
By Katie Workman People await the arrival of pumpkin spiced latte season (otherwise known as fall) with extreme anticipation.   They are available in coffee shops all around the country, but let's say you wanted to save the $5 at Dunkin' Donuts or Starbucks and make your own.  Grab and blender, and in 5 minutes you will have the perfect fall treat.   The best pumpkin spiced latte starts with strong coffee or espresso, and the best coffee and espresso starts with fresh beans or ground coffee.  Storing your beans in the Prepara Evak containers means that your coffee with always...
---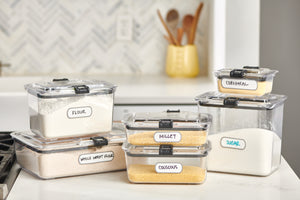 By Katie Workman Thanksgiving is just around the bend, and this year it is definitely going to look different.  But it also feels like this year we need it more than ever – even if it's smaller, socially distanced, and involves Zoom. And while Thanksgiving might be all of the above things, it's still a holiday where preparation is key.  Leaving everything until the last minute may mean that certain groceries will be hard to find, and none of us need more disappointment in our lives.  So, let's get ourselves together, make it easier on ourselves and make this a...