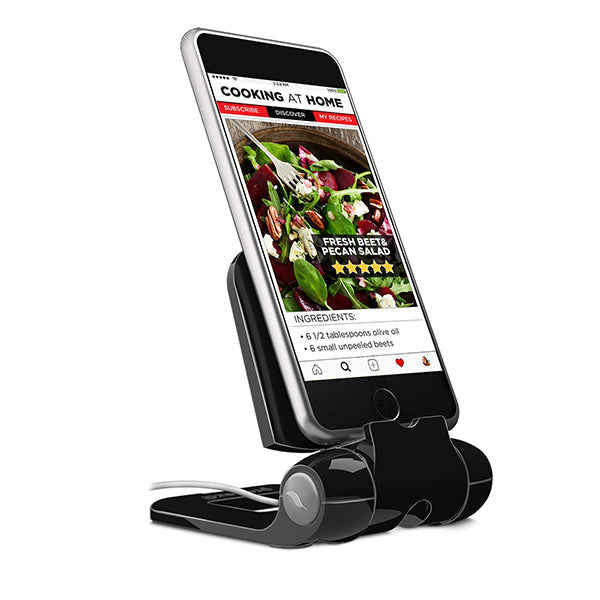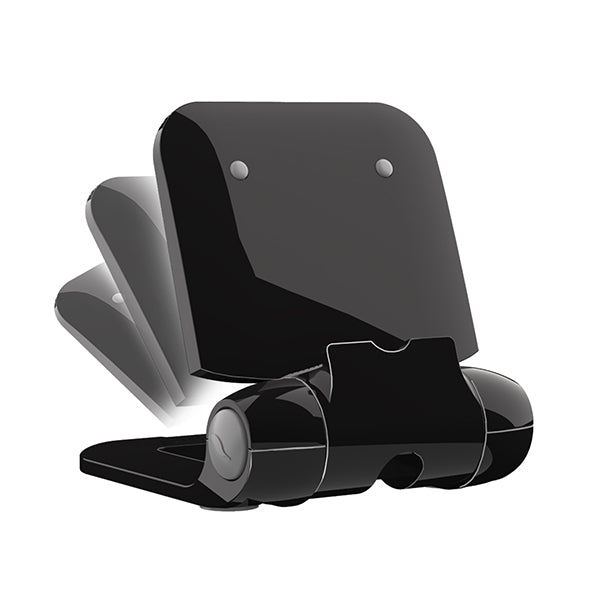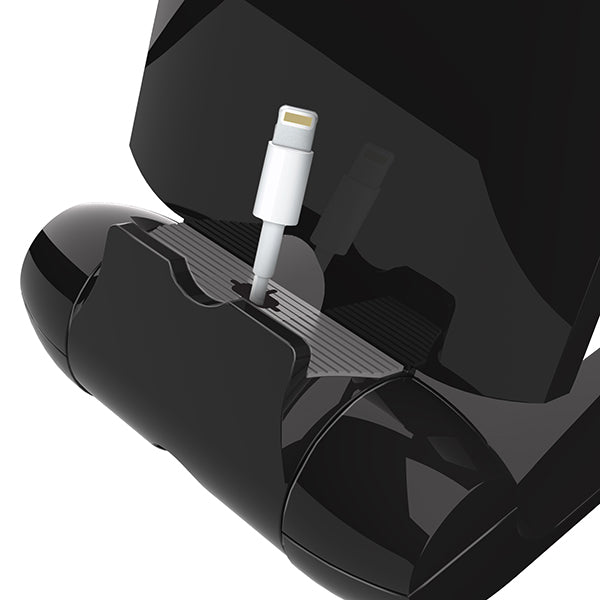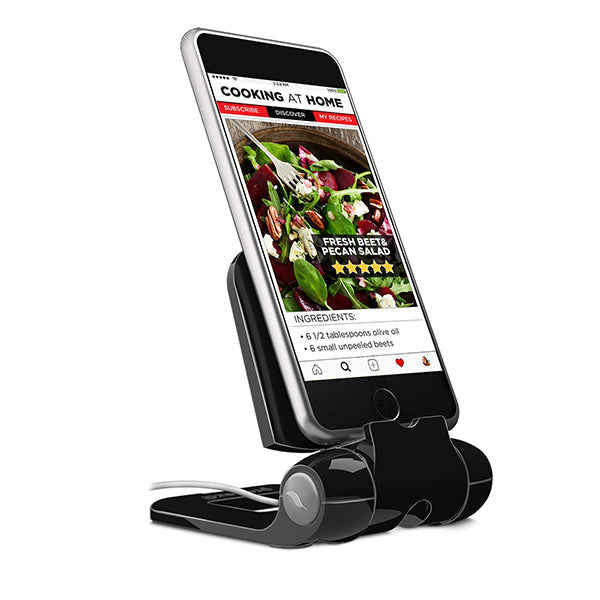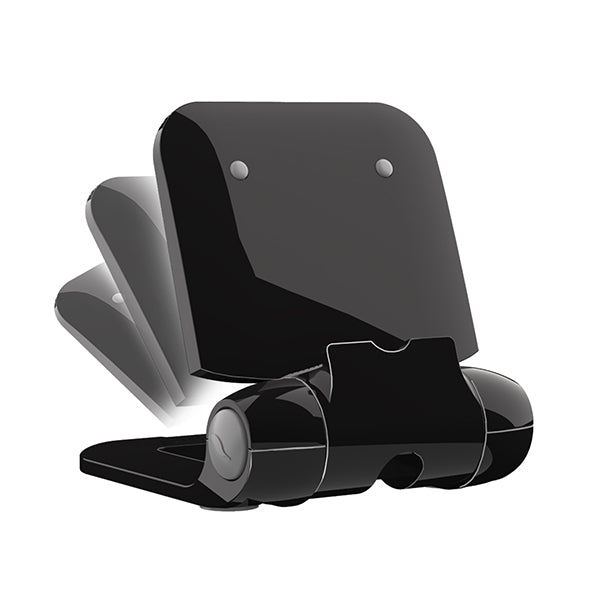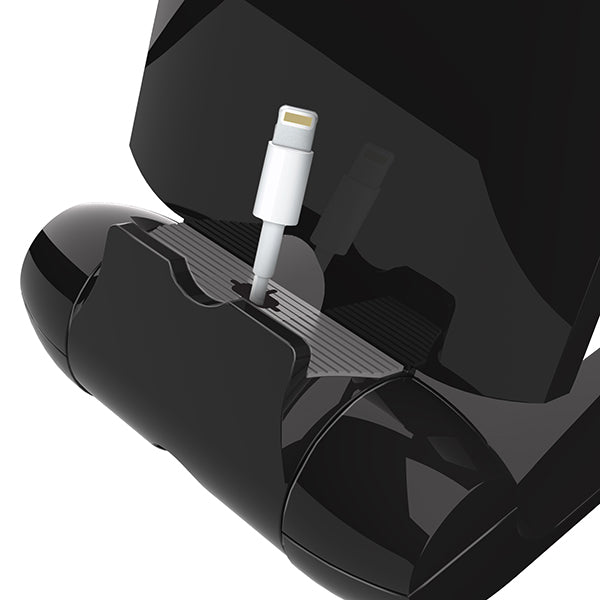 PRODUCT DETAILS
Cell phones and smartphones are our constant companions. Throughout our lives, devices give us instant access to work, videos, music, shopping, reading and more. The challenge is keeping your device supported, safe and steady while in use. Whether at home, at work, on a flight, or anywhere else, the right stand for your device is an integral piece of your smartphone experience.
The iPrep Mini was designed to securely hold all popular cell phones and smartphones: all Apple iPhone models, Android, Amazon Fire, Samsung, Google Pixel and more. Prepara's iPrep Mini is an adjustable stand that will hold your device upright in portrait or landscape position, for easy viewing. 
The base is weighted for stability, the back is adjustable (simply press the hinge release button), and offers four usable viewing angles. 
The back features a non-slip rubber grip to hold the tablet in place. A channel through the base allows devices to charge in any orientation. When not in use, the iPrep Mini folds flat and for convenient storage and fits in any bag, backpack or purse.
Key Features:
- Fits all popular cell phones, smartphones, and handheld devices
- Apple iPhone X, iPhone 8 Plus, all other Apple models, Android, Samsung, Google Pixel and more
- Four adjustable angles to position your device for ideal viewing
- Non-slip rubber grip on base
- Auto hinge-lock release button
SKU: 4015-BK
UPC: 811039023416
Product (in use): 4.00" D x 3.25" W x 4.00" H, 0.20 lbs
Product in packaging: 1.75" D x 4.00" W x 7.25" H, 0.22 lbs
Case: 8