• appliances • Design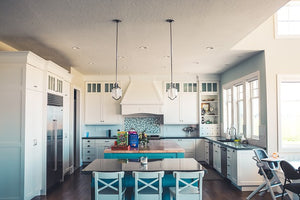 You spend a lot of time in your kitchen, and it can start to feel tired and old after a little while. You don't want to spend a ton of money and time to make it feel new again, but there are still some things you can do. Here are a few easy tricks to give your kitchen a breath of fresh air. Chalkboard Command Center Purchase chalkboard paint or a chalkboard at your local craft store, and transform one of the walls in your kitchen. You can use this area for your children to create masterpieces, meal plan for...
---
• Appliances • Kitchens • Up-To-Date • Upgrades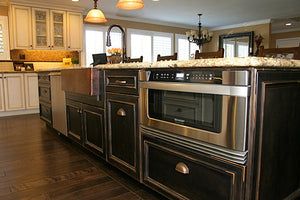 Your old refrigerator is making that annoying noise again, or maybe your toilet won't stop running. No matter how much you'd like to keep your old appliances, eventually you'll need to upgrade. While it may seem like a significant investment upfront, keeping your machines up-to-date will not only save you money in the long-run but allow you to stop worrying about the next repair. Here are five reasons to keep your appliances (and plumbing) up-to-date: 1. Water Conservation New appliances save water. Current toilets, dishwashers and laundry machines use a fraction of the water older models do. Not only will...
---
• appliances • Safety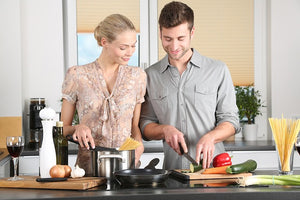 The kitchen is among the most used rooms in the house. It is probably the one that has the highest number of electrical appliances ranging from refrigerators and cookers to mixers and kettles. The versatility of the kitchen exposes it to various risks that can cause severe damage to your property and lead to losses. Therefore, it is critical to take measures in place to prevent kitchen disasters and protect your hard-earned investments. Here are some of the top tips that you can follow. Be Aware of Your Sink If you have ever had a plumbing emergency, you know how...
---
• appliances • blog
If you are planning to redefine your kitchen, you should be looking at the possibilities of improving its functional benefits. Things like having quality flooring, beautiful and functional counter-tops, and of course the best kitchen appliances should be among your top priorities. Technology has made life in the kitchen a lot easier. With the right appliances, you stand to enjoy better organization, time savings, and tastier meals. Here are some kitchen appliances you should be thinking about upgrading in your kitchen. Blender Most people have some kind of blender in their home, but if you've had yours for a while,...